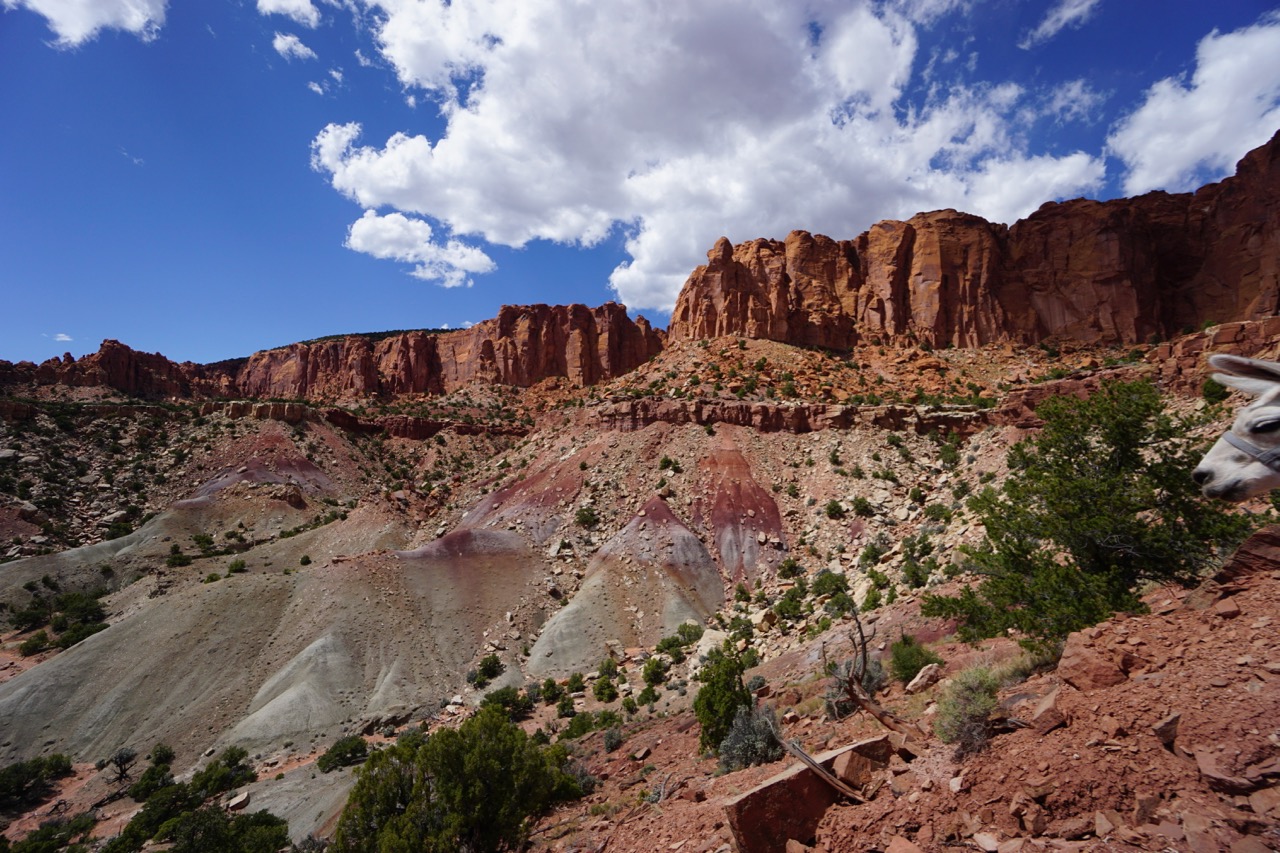 Fishlake National Park joins Capital Reef National Park at the parks most impressive feature, The Water Pocket Fold. We take you on a world class horse ride through the washes that once helped form the water pocket fold. We will pass by the Red Bluff, see the Windgate Tunnel, and ride through the Petrified Forest. The natural scenery and views of the park will blow you away and make you feel like you are riding in the saddle with John Wayne himself. Utah truly has some of the world's best views and landscapes. Come join us for a trail ride you will remember for a lifetime. No experience necessary, beginners welcome
Trail Ride Options and Pricing
2 Hour Trail Rides
Explore the vistas of Capitol Reef National Park
$90 per person
4 Hour Trail Rides
Explore upper views of Capitol Reef National Park
$170 per person
4 Hour Trail Rides with Lunch or Dinner
Explore upper views of Capitol Reef National Park with an included lunch or dinner out on the trail.
$215 per person
Full Day Trail Rides with Lunch and Dinner
Enjoy the best Utah has to offer with a 6-8 hour ride that includes lunch and dinner out on the trail.
1 Person: $600.00
2 Person: $375.00/person
3 Person: $325.00/person
4-5 Person: $300.00/person
6-7 Person: $275.00/person
8+ Person & Custom Groups: Call for pricing
Horseback Recommendations: 
Age limit 8 years old
No Backpacks
Weight limit 230 pounds
Long pants 
Closed toe shows only-No sandals, or flip flops
Your guides work hard to offer a remarkable trip for you. Suggested tip is 15-25% of your trip cost.
*Gratuities: 5 or more people an automatic 22% is added on.